With cocoa production on the decline, Indonesia looks to chocolate drink to turn things around ...
With cocoa production on the decline, Indonesia looks to chocolate drink to turn things around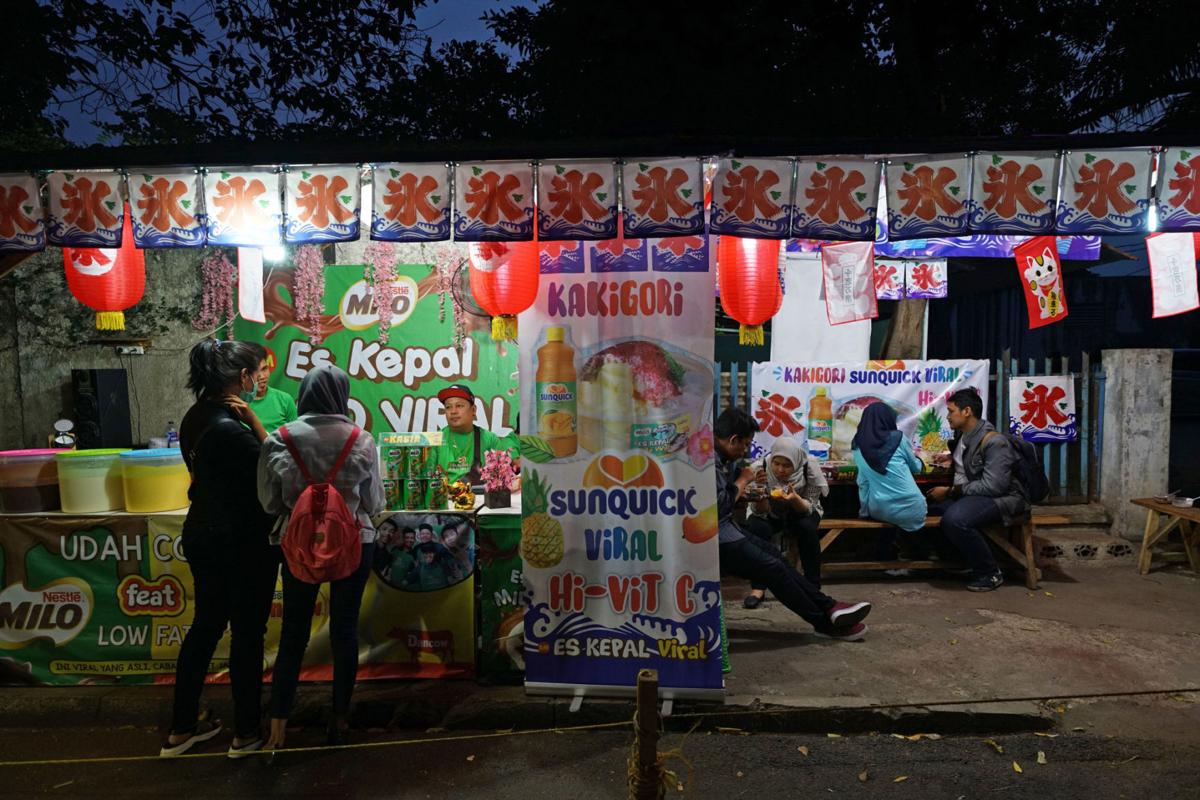 Asia's biggest cocoa grower has a chocolate problem.
Cocoa production in the 130-year old industry in Indonesia is set to shrink for the third straight year as farmers switch to other crops and annual per capita consumption of chocolate languishes at just 11 ounces â€" half the rate of neighboring Malaysia, according to Euromonitor International.
That might just be about to change, though, thanks to a Millennial re-imagining of the chocolate-malt drink Milo â€" one of the region's favorite treats â€" into Es Kepal Milo, which translates as "Milo on round ice."
The craze for Es Kepal Milo â€" a mixture of Milo poured over crushed ice to make a kind of chocolaty snow cone â€" has spawned more than 17,000 "how-to-make" videos from Indonesia alone, with millions of hits on YouTube.
It's also created a new retail empire for entrepreneurs such as Emanuel Agung, the 34-year-old owner of Es Kepal Milo Viral. As well as helping sales for Milo-maker Nestle, it might lift overall chocolate confectionery sales in Indonesia and the fortunes of PT Mayora Indah, the country's second-largest food company, which makes Choki Choki chocolate sticks, as well as PT Kaldu Sari Nabati Indonesia, which makes Richoco wafers.
"Demand is incredibly high," said Agung, who buys 1 ton of Milo a day to supply his 150 Es Kepal Milo stalls. "Nestle was overwhelmed with our orders in the first few weeks of sales, but now supply is stable."
Agung, who learned how to make the icy treat in Malaysia, opened his first outlet in Jakarta in March and the franchise is now in s everal cities, selling about 30,000 cups a day.
That's good for Nestle, based in the Swiss city of Vevey, which also recently has started selling frozen branded ice creams such as Kit Kat, Crunch and Milo in Indonesia. Switzerland has a lot to teach Indonesia about chocolate â€" it leads the world in per capita consumption at about 10 kilograms a year.
"We are excited to learn that people have found creative ways in creating recipes using our products," Debora Tjandrakusuma, Nestle's director of legal and corporate affairs in Indonesia, said in an email response to questions. Nestle noted that while most of the cocoa it gets from Indonesia goes to its international market, it does sell some products made from locally-sourced cocoa.
The challenge for growers is to turn that demand for chocolate into cocoa demand. Indonesia's cocoa production is set to drop to 275,000 tons this year from 290,000 tons in 2017 because of aging trees and as farmers switched to more profitable crops such as oil palm, according to the Indonesia Cocoa Association in February. The slump has turned the world's third-largest grower into a net importer.
Cocoa prices declined 11 percent in New York last year and slumped 34 percent in 2016 on higher supplies from top growers Ivory Coast and Ghana, before climbing 34 percent this year. Futures contract for September delivery rose 1 percent to $2,538 per ton on Monday.
While per-capita consumption is still low, demand for chocolate confectionery grew by 10 percent in 2017, thanks to wide distribution, aggressive marketing and promotional strategies, according to Euromonitor. For a developing country such as Indonesia, where the market was worth about $1 billion in sales last year, affordability is still top-of-mind for many households when purchasing indulgence products.
Millions of Indonesians survive on less than $2 per day and traditional snacks such as banana fritters and cocon ut-milk cookies are their first choices to indulge their sweet tooth.
Chocolate is considered a luxurious food, according to Sony Satari, chairman of Indonesia Cocoa and Chocolate Industry Association. Indonesians prefer cheaper chocolate that contains vegetable oil rather than more expensive varieties made from cocoa butter, he said.
"Paying 25,000 rupiah [$1.70] for a chocolate bar is expensive for many Indonesians," Satari said.
For Es Kepal's Agung, who has more than three years experience in the culinary business, good quality food and brand are the main factors to lure buyers, not the price. He says he sells Es Kepal Milo for as much as 20,000 rupiah a cup mainly to millennials between 14 and 26 years old.
"Milo has a strong brand image, so as long as we maintain the quality, using only pure Milo, then the customers will accept it," Agung said. "It's beyond my expectation. People from low to middle and higher class in cars were lining up i n my outlets."
Ali West
Follow Ali West Your notification has been saved. There was a problem saving your notification.
Whenever Ali West posts new content, you'll get an email delivered to your inbox with a link.
Email notifications are only sent once a day, and only if there are new matching items.
Follow Ali West
Don't have an account?
Sign Up TodaySource:
Google News Indonesia
|
Netizen 24 Indonesia