Lion Air crash: Indonesian plane search focuses on fuselage Asia ...
Lion Air crash: Indonesian plane search focuses on fuselage
Asia Asia Lion Air crash: Indonesian plane search focuses on fuselage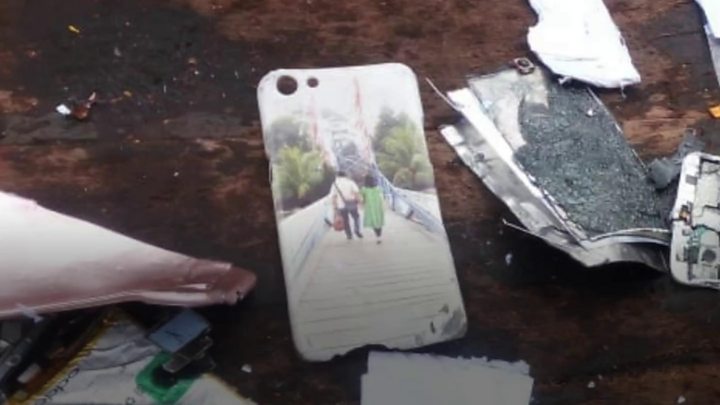 Indonesian officials believe they have found part of the fuselage of a Lion Air plane which crashed on Monday with 198 people on board.
Flight JT 610, a Boeing 737, went down shortly after take-off from Jakarta. No survivors have been found.
Dozens of divers are searching for wreckage, along with ships a nd helicopters, in the waters of the Java Sea some 30-40m (100-130ft) deep.
Meanwhile Lion Air has sacked its technical director.
The company said its dismissal of Muhammad Asif had come on the orders of the transport ministry.
Officials from Boeing are meeting the Indonesian authorities on Wednesday as part of the investigation.
How could a brand new plane crash?
Mourning siblings and mystery couple on ill-fated plane
How likely are you to survive a plane crash?
Air disasters timeline
There is no indication yet of what caused the plane to go down 13 minutes after taking off, though a log obtained by the BBC showed the plane had encountered technical problems while flying from Bali to Jakarta the previous day.
What progress is being made in the search?
Search teams are using an underwater drone, as well as underwater "pinger locators", to try to pick up the sonar signals from the cockpit rec orders.
Body parts, debris and personal belongings have already been collected from the water, and body bags are being taken to Jakarta for identification.
On Wednesday, officials said they thought the plane had been located and were trying to confirm the origin of a "ping" signal picked up the previous day.
A navy official told local media a 22m-long object had been found and sonars were being used to identify it.
"We strongly believe we've determined the coordinates of the JT 610 fuselage," armed forces chief Hadi Tjahjanto said.
Results of the latest search will be announced shortly.
What happened to the plane?
Flight JT610 was heading for the western city of Pangkal Pinang when it went down.
Officials say the pilot of the Boeing 737 had asked to return to Soekarno-Hatta airport shortly before losing contact with air traffic control.
The cause of the crash is not known, although a technical log from the plane's previous flight on Sunday showed one instrument was giving "unreliable" airspeed readings and the captain had to hand over to the first officer. Altitude readings also differed on the captain and first officer's instruments.
Lion Air chief executive Edward Sirait said on Tuesday that the plane had had technical problems, but had been repaired before being allowed to fly again.
Indonesia, a vast archipelago, is heavily reliant on air travel but many of its airlines have a poor safety record.
The country has had issues of safety and poor management in t he past and its airlines were banned from flying into European airspace until 2016.
< h2>Top Stories
Pakistan Christian cleared of blasphemy
Asia Bibi's conviction was one of the most prominent cases of blasphemy that have polarised Pakistan.
31 October 2018
Bolsonaro merger plan 'threat to Amazon'
31 October 2018
What do American voters care about?
30 October 2018
Features
Why Canada still cha rges women with witchcraft
What Trump's got wrong on birthright law
Video
What do American voters care about?
My life in the USA - Wayne Rooney
Extreme dressing up - not just for Halloween
Video
'I try to correct history with my photos'
The men having penis fillers to boost their self-esteem
Video
From Syria to Cambridge University
A young country for old men
Elsewhere on the BBC
Football phrases
15 sayings from around the world
Full article Football phrases Why you can trust BBC News
BBC News Services

On your mobile
On your connected tv
Get news alerts
Contact BBC News

Source: Google News Indonesia | Netizen 24 Indonesia