AFF Championship team profile: Indonesia Last updated 11:59 11:56 07/11/2018 Albert Christian Perennial brid...
AFF Championship team profile: Indonesia
Last updated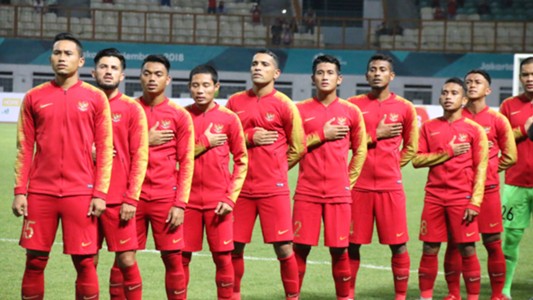 Albert Christian Perennial bridesmaids Indonesia have been drawn in Group B of this year's AFF Cup, and this time they are hoping that they can finally go all the way.
Perennial AFF Championship bridesmaids Indonesia have been drawn in Group B of this year's competition, and this time they will be hoping that they can do enough to do one better; win the title.
OVERVIEW
Indonesia desperately want to end their title drought.
Editors' Picks
Willian's love-hate relationship with Chelsea and the club's fans
Liverpool's Champions League hopes rest on Napoli & PSG games after shocking Red Star defeat
Who is Fernando Ovelar? The 14-year-old sensation who scored in Paraguayan Clasico
Kroos, Bale, Bonucci & Man Utd XI who have rejected transfers since Sir Alex Ferguson's exit
The Indonesian national team have always been a candidate to win every AFF Championship edition. But good fortune has never been on the Garudas' side. Not to mention that Indonesia's best achievements in the competition is only five runners-up finishes in 2000, 2002, 2004, 2010 and 2016. This year, with short preparations, Indonesia once again will enter the tournament with high optimism, hoping to break the duck. Ahead of the tournament, Indonesia played only three international matches.
But the main discussion surrounding the team has been the changing of coaches, from former Spain international Luis Milla to the talented young co ach Bima Sakti. Fortunately, this situation has not affected the morale of the players. Bima is a figure who had always accompanied Milla when the latter was managing the Indonesian U-23 team and the senior squad. As a former captain and midfield powerhouse of the Indonesian national team, Bima has a good understanding with the players and knows exactly what the team need. In the last three international matches, Bima was able to prove that he could maintain Indonesia's performance. They won against Mauritius (1-0) and Myanmar (3-0), and drew against Hong Kong (1-1). Final preparations have also been held in Cikarang, and have left for Singapore on Tuesday (6/11) to play their first match; three days later.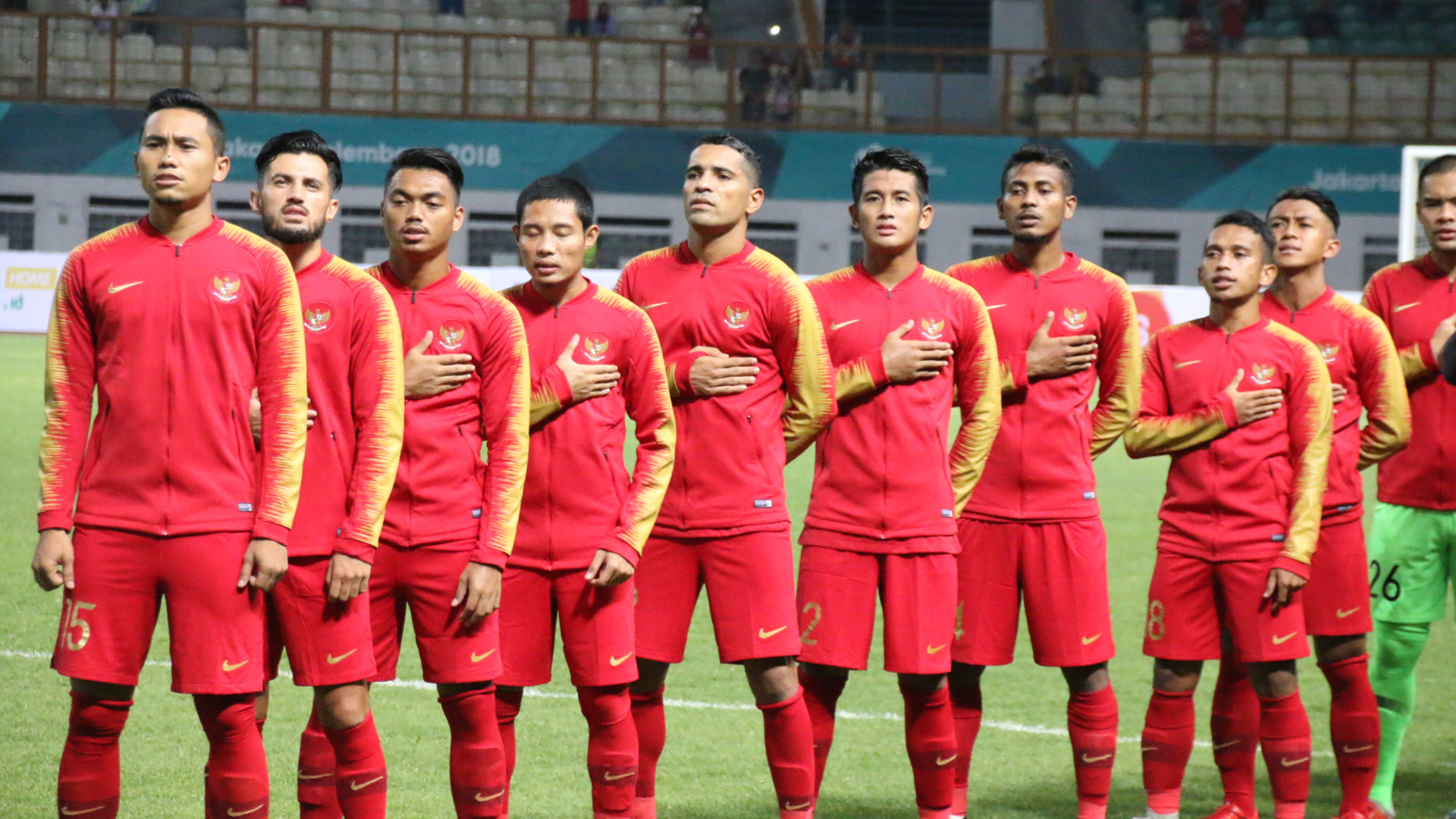 Indonesia. Photo by Albert Christian
SQUAD
Goalkeepers : And ritany Ardhiyasa (Persija), Muhammad Ridho (Borneo FC), Awan Setho (Bhayangkara FC).
Defenders : I Putu Gede (Bhayangkara FC), Gavin Kwan (Barito Putera), Hansamu Yama (Barito Putera), Fachruddin Aryanto (Madura United), Bagas Adi (Arema FC), Ricky Fajrin (Bali United), Alfath Fathier (Madura United), Rizki Pora (Barito Putera).
Midfielders: Zulfiandi (Sriwijaya FC), Muhammad Hargianto (Bhayangkara FC), Bayu Pradana (Mitra Kukar), Stefano Lilipaly (Bali United), Evan Dimas (Selangor FA), Septian David (Mitra Kukar), Irfan Jaya (Persebaya), Andik Vermansah (free agent), Febri Hariyadi (Persib), Riko Simanjuntak (Persija).
Forwards : Dedik Setiawan (Arema FC), Alberto Goncalves (Sriwijaya FC).
HEAD COACH PROFILE
When PSSI appointed Bima Sakti as the Indonesian national team head coach, there was a cloud of doubt. Bima is indeed known as a successful player and he has become one of the role models for the younger players. Nevertheless, Bima has zero coaching experience. In fact, he only recently completed his AFC A training license this year. But the 42-year-old coach is unfazed by the obstacles that lie ahead. He accepted the responsibility of replacing Luis Milla, who failed to meet an agreement with the Indonesian FA (PSSI) over a new contract. Bima was Milla's assistant during the Spaniard's stint with the U-23 and senior sides. Hence, Bima is expected to continue the good work of Milla while introducing his own philosophy. This time he was also assisted by two former colleagues at PSSI Primavera as his coaching staff; Kurniawan Dwi Yulianto (assistant coach) and Kurnia Sandy (goalkeeping coach). In addition, Edy Syahputra (assistant coach) and Kartono Pramdhan (physical trainer) complete the the national team's coaching team roster in this year's AFF Championship. Bima is also known as a coach who prioritises discipline and attitude am ong his players. Players who can't obey his rules will find it difficult to get into the squad.
Bima Sakti. Photo from Abi Yazid / Goal
PLAYING STYLE
"My philosophy? It's how to utilise the transition, because that is the most important thing in modern football," said Bima Sakti to the Indonesian edition of Goal. To ensure that this philosophy is embodied by his team, Bima will rely on his speedy wingers. In addition, the formation will not stray far from Luis Milla's 4-3-3 which can develop into 4-2-3-1. Bima tends to play one striker in front or even with a false-nine, while strong ball possession will also be one of the main strategies. In terms of predictions, Indonesia will face the same opponents as they did in the 2016 edi tion's group phase: Philippines, Thailand, and Singapore. One exception is Timor Leste, who have reached the finals for the first time since 2004. However, all the teams have changed significantly since then. World class coaches have been recruited, such as Miljan Rajevac (Thailand), while the Philippines surprisingly appointed Sven-Goran Eriksson recently. If Indonesia could replicate their performance in the 2018 Asian Games or even better it, reaching their sixth final will not be an impossible task.
Keep updated on the 2018 AFF Championship!
Malaysia news
Tournament news
Team profiles
Competition venues
Fixtures and television schedule
Group standings
Also follow Goal Malaysia 's Instagram account!
Article continues belowSource:
Google News Indonesia
|
Netizen 24 Indonesia